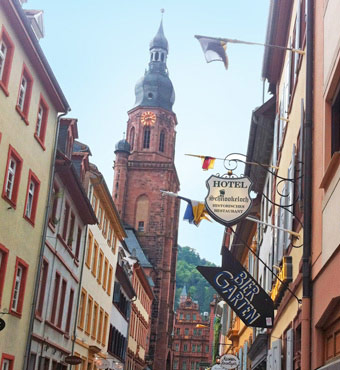 Imprint
Hotel Schnookeloch
Haspelgasse 8
69117 Heidelberg
Germany
Email: info@4-jahreszeiten.de
Manager: Thomas Weil
German tax number: 32464/25245
VATIN: DE 15256700
Haftungshinweis: Trotz sorgfältiger inhaltlicher Kontrolle übernehmen wir keine Haftung für die Inhalte externer Links. Für den Inhalt der verlinkten Seiten sind ausschließlich deren Betreiber verantwortlich.
Copyright notice
All contents are protected by copyright. Especially photos and graphics may not be copied or published without authorization or licensing of the originator. Please respect the copyright.
Sources for images of stock photo agencies
© donnosch - Fotolia.com
© CandyBox Images - Fotolia.com
© emmi - Fotolia.com
© eyetronic - Fotolia.com
© eyeQ - Fotolia.com
© Franz Metelec - Fotolia.com
© fotogestoeber - Fotolia.com
© Jule_Berlin - Fotolia.com
© mariba36 - Fotolia.com
© Noppasinw - Fotolia.com
© Prager Rene - Fotolia.com
© Rainer Schmittchen - Fotolia.com
© sborisov - Fotolia.com
© stokkete - Fotolia.com
© Taffi - Fotolia.com
© Tatjana Marintschuk - Fotolia.com
© warrion - Fotolia.com
Privacy Policy for Google Analytics
This website uses Google Analytics, a web analytics service provided by Google, Inc. ("Google"). Thus we learn, among other things, from which countries our visitors come from, which of our web pages are visited most often and which browsers our visitors are using to view our website.
Google Analytics uses "cookies", which are text files placed on your computer, to help the website analyze how users use the site. The information collected is anonymous and not personally identifiable. On our behalf Google will use this information for the purpose of evaluating your use of the website, compiling reports on website activity for website operators and providing other services relating to website activity and internet usage to the website provider.
The information generated by the cookie about your use of the website (including your IP address) will be transmitted to and stored by Google. We supplemented the IP anonymization "gat._anonymizeIp();" in the code of Google Analytics, so Google will truncate/anonymize the last octet of the IP address for Member States of the European Union as well as for other parties to the Agreement on the European Economic Area. Only in exceptional cases, the full IP address is sent to and shortened by Google servers in the USA.
For further information concerning the terms and conditions of use and data privacy please have a look at the linked pages of Google.
Refuse the use of Google Analytics
You may refuse the use of cookies in general by selecting the appropriate settings on your browser. However, please note that if you do this, you may not be able to use the full functionality of some websites.
Furthermore you can prevent Google's collection and use of data (cookies and IP address) by downloading and installing the Google Analytics Opt-out Browser Add-on. This will disable Google Analytics on all websites using the service. Learn more about the Add-on.
If you want to refuse the use of Google Analytics just for the visit of our website, please click here. An opt-out cookie will be set on the computer, which prevents the future collection of your data when visiting this website. This function requires activated Javascript and the setting will be saved until you delete all Cookies in your browser.